Latest News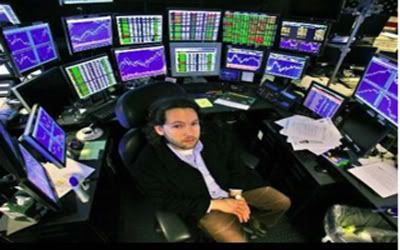 I have personally felt the information overload so I believe the following tips may be helpful to you.

For becoming an entrepreneur, you need 2 important things
1. Rock Solid mindset.
2. Ability to let go of attachment to your product/business.

The "How to do" is the least important factor in succeeding. Why? Because it's easy to learn but gaining the above 2 factors can take years.

And how do you build these abilities?
Simply by doing them. No number of books/audio courses or Tony Robbins will help in this regard. You have to do it.

Think of times when you decided to "not do" certain things but you still did (ie not eating junk yet you did or may not spending money on stupid infomercials and you did).

To build Rock solid mindset, you should take your own words seriously. Stick to what you say or believe. My father used to say "Men are recognized by their words" while he was trying to make me understand this universal truth.

The other ability to is Let Go, You'll learn as the time passes by. Though I am recommending Sedona but I believe the ability to let go should be learnt through experience in life. Experience is really strict teacher, man, it's lesson does stuck hard on you.

Beliefs
1. Success can come fast.
2. Building business is fun, easy and exciting
3. Its easy to learn and implement new things.
4. You can succeed even without much experience.

Ok! Enough of Preaching... Lets get to the basics.

Internet Marketing Rule :
A friend of mine gave me this marketing rule which really resonated with me.

Online Success = (1 X production + 3 X marketing)X Daily.

So if you spend 10 minutes in creating something, you should be spending 30 minutes promoting your production. And it's a habit you should implement daily.

Dan Kennedy Talks about his experience of writing 1 hr daily in early mornings
One of Jay Abraham's protege (sorry his name escapes me) talks about his experience of doing just 1 thing to promote his services daily.

For example, on internet, if you write an article, you should do as much as possible to promote it.

How to start your very first business (online or offline)?

Constant Learning is one of most important factor to succeed and grow in any field. I suggest you guys to take out what you can from your budget and spend it monthly on learning.

I personally started with buying 10-15 dollars book every month. That was the kind of budget I had. Though we are nothing short of being pirates here but at least pay for the products which you have checked out and really liked it.

And here's the thing, The products I am going to recommend here are the ones you'd like to buy even if it's just for symbolic purposes.

Stacks are books/products that I recommend.

Stack 1 :
1. Major Marketing Mindset: Pick any one of these courses.
Quote:
1. Guerilla Marketing Jay Conrad Levinson
2. Piranha Marketing Joe Polish
3. Magnetic Marketing Dan Kennedy
4. Mastermind Marketing System by Jay Abraham.This course is latest one with interviews. 2.10 GB

Personally I don't know which one of these authors will resonate with you, So I recommend you to check out all of them and then stick to one person you feel connection,trust,rapport with.

2. Get Jay Abraham "Getting Everything out of all you've got".
3. Get a Speed Reading Course (it'll help you a LOT)

You should start building your business from this point onwards.

If you are creating infoproducts then DON'T download Big products by Ken Mcarthur (nothing bad about it)instead, just get on with creation yourself.

Ebook :
Write 1 page every day and in next 30 days you can sell 30 page ebook for anything from 10-30 dollars.

Audio:
If you talk just for 15 minutes, you can create 7 hrs worth of audio in next 30 days and can sell it for anywhere from 50 - 200 dollars per piece (this is where your marketing skills will come handy).

Videos:
If you shoot just for 15 minutes, you can create 7 hrs worth of Video in next 30 days and can sell it for anywhere from 100 - 1000 dollars per piece (this is where your marketing skills will come handy).

Well don't you think this is good plan for next 3-6 months.
Start with a low price front end. Increase the price with good Backend using audio. In 6 months you can come out with Video...

In the end you'll have 3 products in no time.

Stack 2:
1. Wealth Attraction for Entrepreneurs by Dan Kennedy (DVD). Get the DVD's first, Watch it. Only then you are allowed to listen to mp3.
2. Matt Furey - Magnetic Millionaire

OPTIONAL : In Product Launch Formula 2, Jeff did an Interview with Rich Schefren and they discussed all the launches since John Reese Million dollar days. Get that interview and listen/read it many times. You'll learn the basic idea about product launching. This interview is like cliff's lists version of the whole PLF. Its about 60 page (I don't listen to audios unless there's no other way).

Quote:
Instead of asking for niche ideas or business ideas why not you guys try out something or a market which you resonate closely with. It doesn't matter which market you belong to.

You'll learn more while doing business than discussing on forums or intellectual-zing in your mind. I mean how hard it's to do business in today's environment?

$10 for domain for 1 year
$60 for webspace from hostgator for 1 year.
OPTIONAL $20 /month= $240 Per year for aweber/getresponse.

Technically you can get started for as little as $70. Do you believe how easy it is for you guys? Seriously if you guys can't think of risking 70 dollars then you shouldn't be in business. PERIOD.


Stack 3 :
1. Stomping the Search Engines by Brand Fallon
2. Traffic Secrets 2 CD's

Right now You don't have to worry about Launch Sequence/ EMail marketing, etc etc etc all the other 1000$ courses out there. We are only building foundational stuff here guys.

OPTIONAL : Underachiever Course By Frank Kern, Ed Dale. You are better off with this product if you have your own infoproduct ready to sell.

Stack 4:
Here we'll get into nitty gritty of building and optimizing businesses.

1. Get altitude by Eben Pagan OR
1. Business Growth Systems by Rich Schefren.

2. Basic Copywriting (Pick any one of Maria Veloso book, Joesph Sugarman book or AWAI basic copywriting course will do)

3.(Can be Optional) Traffic Secrets 1.0 (Earlier version, Someone please upload them), John Reese talks a heck a lot about optimizing minor detail that makes big bucks. If you picked Underachiever from stack 3, then these are optional but I recommend these to you to watch in your leisure time. Your whole mindset will change.

Ok I'll keep editing this later and if you have questions, rather than PM'ing me.

About traffic Secrets 2.0. Though I am recommending to read the transcripts but If you are new to Search engine optimization or building traffic, you should watch the videos too. Videos/audio with transcripts engages the mind more productively and powerfully.

Now after writing that long post, I was thinking "Is that really enough?"

Frankly speaking, the answer is NO. But that's where real world experience comes in. You make mistakes and learn from them (better learn from other people's mistakes).

"Only fools learn from their own mistakes, Wise learn even from others mistakes. " Robert Greene in 48 laws of power. <- Good book to study.

If you are not building an online business(or an offline one) then you are better off not downloading these courses. Don't try to do it in Future. Do it now.

There are many skills you need to learn in order to become wildly successful. The Most important is the Art of selling. If you can sell someone, you can survive in any conditions.

Selling and marketing goes hand in hand. Marketing skills Leverage your Selling power.

In fact if you know anyone who is successful at marketing was at one time good sales man. Let me give you a list.
1. Eben pagan (worked for Tony Robbins)
2. Joe sugarman
3. Joe polish
4. Dan kennedy
5. Jay abraham
6. Gary halbert.
and list goes on n on.

The above post was a good plan. But I think it's not a plan. Frankly if you call it a plan, then it seems like all those products I listed are essential for success in business, it's not. It seems like I am saying that you need to spend at least 10,000 dollars before you'll succeed?

Here's a funny thing, another friend of mine who is making 10 G's a month silently work with his online business. He doesn't have any products, He isn't outlandish marketer like some of the names you hear. He doesn't do JV's. He rarely knows about all the products I've listed above. All he knew was to make a website. That's it. He learned every single thing by trial and error.

In fact if you just follow any one of the basic courses I listed in stack 1 products, you can succeed.


Disclaimer: Not all my original ideas,taken from one forum member to another.